What's the service like?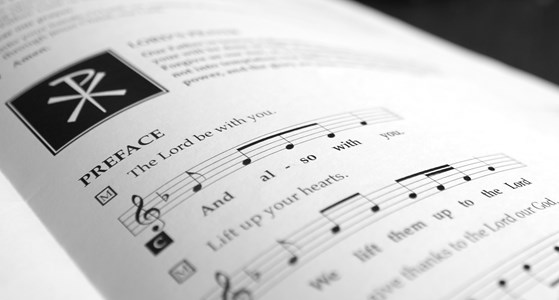 Worship at Our Redeemer is liturgical in nature. That means that it follows a pattern for worship that has been used by the Christian church for thousands of years. You can expect that there will be hymns and songs, prayers, readings from God's Word, and a sermon.
Our services are conveniently printed out in a service folder so that it's easy to follow along. Check out a recent service folder here.
What about our kids?
Kids of all ages are welcome at Our Redeemer. We encourage children and their parents to grow in faith together as they hear God's Word and sing his praise (and if your kids make a little bit of noise, don't sweat it! We're just glad they're with us).
We also have a nursery available should you need to step out with your child.
Listen to the children of Our Redeemer singing during a service.
Where do I sit?
Feel free to sit wherever you'd like; there's no assigned seating. Our ushers will assist you if you need help finding a seat.
What should I wear?

There's no dress code! Come as you are. We aren't worried about what you're wearing.