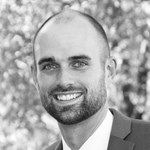 Teachers are the most significant variable in student learning, not the latest program or educational trend.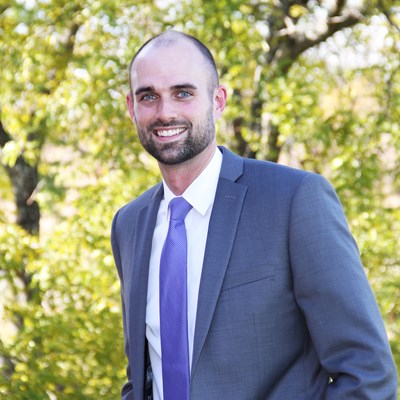 Randy Peck
Principal, Grade 7-8
Born and raised in Madison, Randy attended Our Redeemer Lutheran School and Lakeside Lutheran High School. He met his wife, Jessica, at Martin Luther College. After college, Randy taught eighth grade and served as technology coordinator and assistant principal at Faith Lutheran School in Antioch, IL. Randy has served as principal and 7-8 grade teacher at ORLS since 2013. Randy earned a Master of Science in Educational Administration from Concordia University, Wisconsin in 2017. He holds a regular education and Social Studies teaching license, a Principal License, a Director of Instruction License, and is a Google Certified Educator Level 2. His personal interests include mountain biking, playing the guitar, photography, hiking, home improvement projects, and anything thing that involves learning and being active. In 2020, the Pecks were blessed to welcome their son, Jackson, through adoption.
Romans 5:8- "God demonstrates his own love for us in this: While we were still sinners, Christ died for us."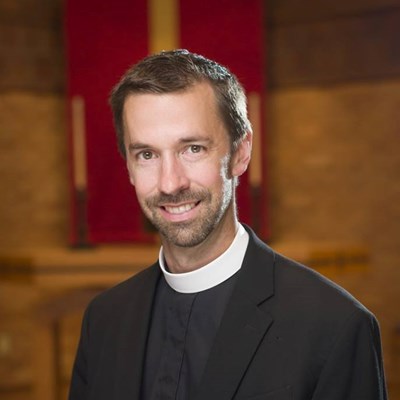 Philip Moldenhauer
Pastor
Philip Moldenhauer serves as pastor at Our Redeemer. He was born in Prairie du Chien, Wisconsin, and grew up in Wisconsin and Minnesota. Phil, his wife Stephanie, and his children Isaiah, Micah, and Evalina, love life in Madison! They especially enjoy Madison's food scene and abundant outdoor recreation.
Revelation 2:10- "Be faithful, even to the point of death, and I will give you the crown of life."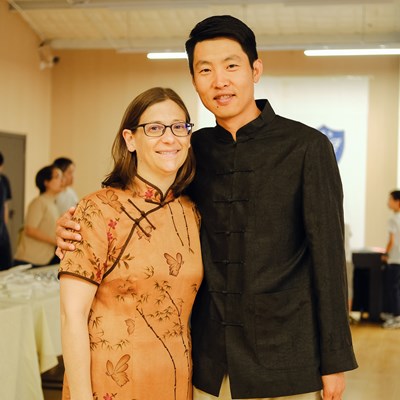 Hannah Zhang
Ministry Executive Assistant
Hannah was born in Janesville, Wisconsin, and grew up in the Milton area. After graduating from UW-Eau Claire with majors in Education and French, she moved to France to teach English for two years. Following that she moved to Beijing, China, and was a missionary and teacher there for the next 18 years. She has recently moved back to the area with her husband, Jacob, and two kids, and is currently serving as the administrative assistant at Our Redeemer.
Isaiah 40:31- "But those who hope in the Lord will renew their strength. They will soar on wings like eagles; they will run and not grow weary, they will walk and not be faint."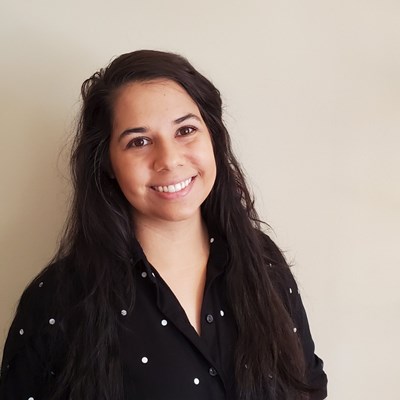 Katherine Larsen
Grade 7-8
Katherine was born in Arizona but grew up in Holland, Michigan, where her dad was a pastor at the ELS church. The family moved to Mankato, MN, when she was twelve. She attended Bethany Lutheran College, where she earned her degree in Elementary Education. At Bethany, she met her husband, Kris, and they moved to Madison after they got married in 2011. Katherine's first call was to Holy Cross Lutheran School in Madison. She took some time off when their daughter, Finley, was born. She joined the staff at Our Redeemer as a half-time teacher in 7th and 8th grade in 2020. When she's not teaching, Katherine enjoys spending cozy days at home with her family, writing, knitting, cooking, and enjoying the amazing food that Madison has to offer!
John 3:16- "For God so loved the world that he gave his one and only Son, that whoever believes in him shall not perish but have eternal life."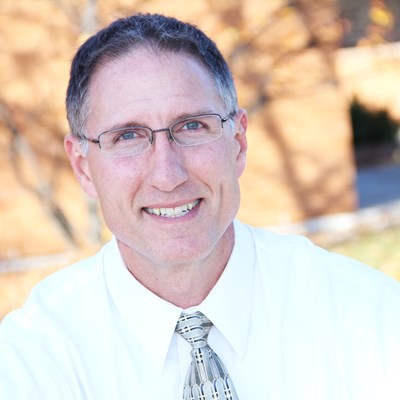 Russell Klatt
Grade 5-6, Athletic Director
Russell Klatt was born in Menomonie, Wisconsin. He grew up on a dairy farm just west of town and attended St. Paul's Lutheran School from Kindergarten through eighth grade. He attended Martin Luther Preparatory School during his high school years. He graduated in the spring of 1987 and that fall attended college at Martin Luther College, New Ulm, MN. He obtained his teaching degree in 1991. That same year he received a divine call to teach 5-6 grade at Our Redeemer Lutheran School. He continues to teach 5-6 grade, coach and serves as the school's athletic director. In 2022, he earned his Master of Science in Educational Technology degree from Martin Luther College. 
Philippians 2:10-11 – "Therefore God exalted him to the highest place and gave him the name that is above every name, that at the name of Jesus every knee should bow, in heaven and on earth and under the earth, and every tongue confess that Jesus Christ is Lord, to the glory of God the Father."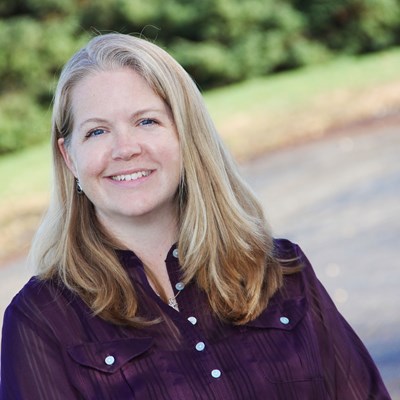 Jennifer Kreutz
Grade 3-4
Jennifer was born in Madison but grew up in New Glarus, WI. Her mother, Laurel, was a teacher at Our Redeemer Lutheran School, where she attended ORLS for grades K-8. Jennifer attended New Glarus High School and, from there, went on to earn a degree in Social Work from UW La Crosse. She worked in Madison for three years as a Social Worker with adults with developmental disabilities. In 1999, she attended UW Madison to begin coursework toward her degree in Elementary Education. In 2001, she began a ten-year teaching career in Oregon, WI. During that time, she also earned a Master's degree in Education from UW Madison. In June of 2011, Jennifer received a divine call to teach 3-4 grade at ORLS.
Proverbs 3:5-6– "Trust in the LORD with all your heart and lean not on your own understanding; in all your ways acknowledge him, and he will make your paths straight."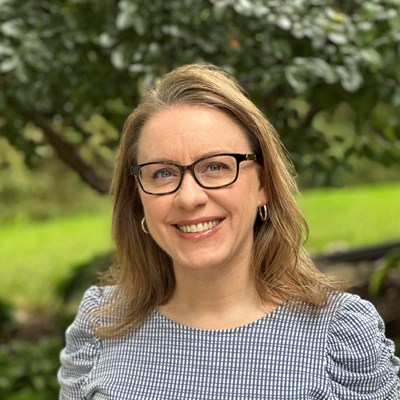 Sarah Popp
Student Aide Grade 3-4
Sarah was born in Michigan but moved to Fitchburg as a child, and has lived there ever since. Sarah graduated from Madison West High School and received a degree in Behavioral Science and Law from UW Madison. Upon graduation, she spent ten years working in the Wisconsin State Assembly as an Administrative Assistant. She enjoyed the opportunity to help residents throughout the state and be a part of the legislative process. For fifteen years she has also worked as a Wedding Coordinator.
Sarah has been married to her husband, Jonny, since 2000. They have two children, Will and Natalie, both graduates of Our Redeemer. When her kids attended ORLS, she was a Spirit Squad Coach and classroom helper in various capacities. In her free time, she enjoys escape rooms, movie nights and attending musicals with the family. She serves as a Student Aide in the 3-4 grade classroom.
2 Corinthians 5:7- "For we walk by faith, not by sight."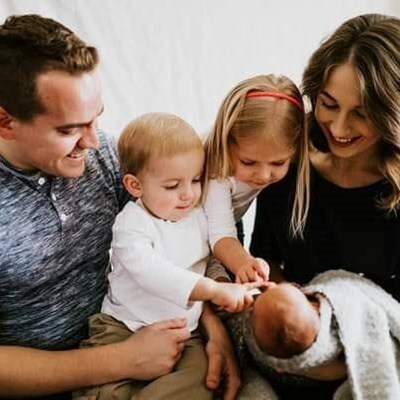 David Wendland
Grade 1-2
David was born in the small town of Clare, Michigan, but his father soon received a missionary call to Malawi, Africa, and his family relocated there when he was just three years old. David and his three siblings were raised in "The Warm Heart of Africa" for twelve adventurous years before the family returned to the States. David graduated from Luther Preparatory School in Watertown before attending Martin Luther College in New Ulm, where he graduated with a Bachelor of Science in Early Childhood Education in 2011. David married his beautiful wife, Leah, in 2014, and they have been blessed with four wonderful children. Since his graduation from MLC, David has served as a preschool teacher in the Dominican Republic, a Lead Preschool Teacher at the MLC Early Childhood Learning Center, a Kindergarten teacher, and a K-1 teacher. David was teaching Kindergarten at Sleepy Eye Public Elementary school in Minnesota when he received the call to serve as 1-2 grade teacher at Our Redeemer. David enjoys spending time with family, gardening, singing, playing violin and piano, reading mystery novels, and creating artwork.
Psalm 67:1- "May God be gracious to us and bless us and make his face shine upon us."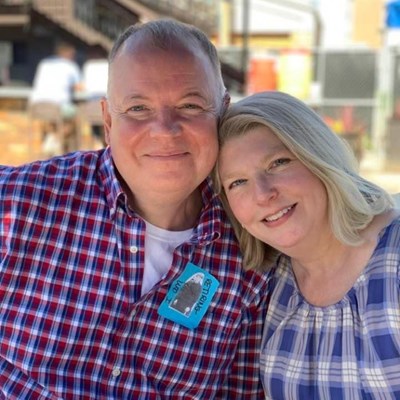 David Moyer
Grade 1-2 Assistant Teacher, BSC
David has degrees in Elementary Education (BA) and Curriculum & Instruction (MA). With 33 years of experience teaching mostly kindergarten, he is happy to now retire and re-career, joining the Our Redeemer family. David has been married to his wife, Diane, for 19 years. His family has been a part of Our Redeemer for fifteen years. All three of their children were baptized here. He serves as an Assistant Teacher in the 1-2 grade classroom and Before School Care teacher.
Romans 8:28- "And we know that in all things God works for the good of those who love him, who have been called according to his purpose."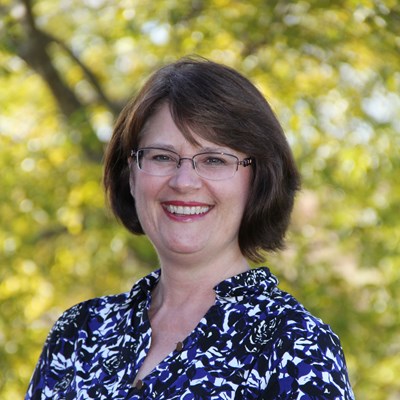 Beth Klatt
Kindergarten 5
Beth was born in Clintonville, WI but spent most of her childhood in Watertown, WI. After graduating from Watertown High School, she spent a year studying voice at the Wisconsin Conservatory of Music in Milwaukee. While there, she went through adult instruction in God's Word at Salem Lutheran Church and became a Christian. The following year she transferred to Dr. Martin Luther College in New Ulm, MN. In 1985, she graduated from DMLC with a Bachelor of Science in Education degree. That year she was called to teach 3-5 grades at Good Shepherd Lutheran School in Benton Harbor, MI. Ten years later she left for Japan to teach the children of the Lutheran missionaries serving there. The following year she was called to teach 4th and 5th grades at Our Redeemer. Two years later she left teaching to begin a family with her husband, Russell. She returned to the classroom to teach Kindergarten in the Fall of 2012.
John 11:25-26- "I am the resurrection and the life. He who believes in me will live, even though he dies; and whoever lives and believes in me will never die."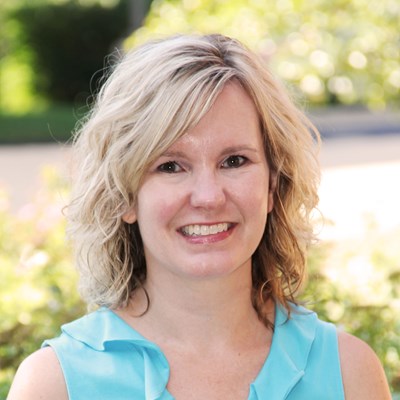 Rachel Fregien
Director of Parish Music
Rachel serves Our Redeemer as Director of Parish Music. She conducts the school choir and works with the pastors and Worship Team to choose music and schedule musicians for worship. She regularly accompanies services on organ and piano.

Rachel was born and raised in Fort Atkinson, Wisconsin. She graduated from Lakeside Lutheran High School in Lake Mills and Martin Luther College in New Ulm, Minnesota. 
Rachel and her husband, Brad, have been members of Our Redeemer since 1997. Their two children, Olivia and Simon, graduated from ORLS.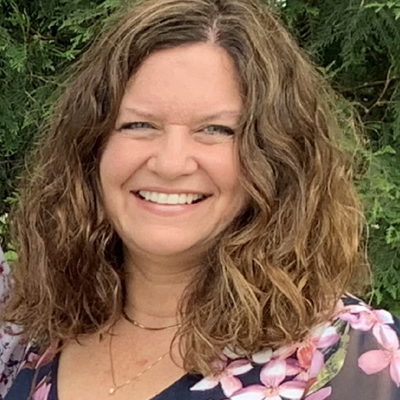 Tiffany Fritz
Piano Instructor
Tiffany was born in Madison and raised in Verona, WI. She earned her BBA in Marketing and Management from the University of Wisconsin Madison. While attending UW-Madison, she also studied piano as a non-music major. She worked in the insurance industry for 11 years and then took time off to raise her 3 children. During that time, she started teaching piano lessons and discovered the blessings of a music career and has been teaching ever since, with over 15 years of experience.
Tiffany and her husband, Brian, have 3 children- Andrew, Ashley, and Aaron- who are all graduates of Lakeside Lutheran Highschool. She enjoys gardening and flowers, baking, traveling/hiking with her family, shelling on Sanibel Island, and playing the piano and saxophone.
Psalm 118:24-"This is the day the Lord has made; let us rejoice and be glad in it."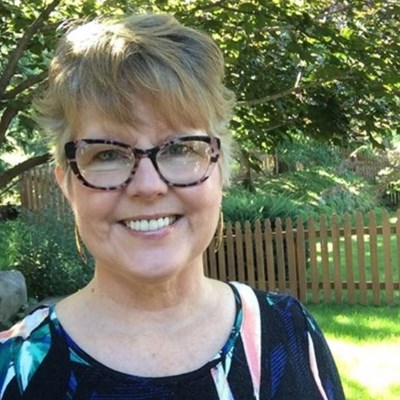 Amy Hansel
Piano Instructor
Amy Hansel has been helping students find their passion for piano for the past 29 years. She has served as a local music teacher association President, as well as helped to organize the Achievement in Music Exams in Fort Wayne and Rockford. Since living in the area, she has become involved in the Madison Area Music Teachers Association (MAME) and has entered students into its District Auditions and Badger State Auditions. As a MAME member, Amy can offer these events and more to any of my students who would like to participate. Beyond musicianship skills, Amy's goals are to help students achieve the ability to express their thoughts and feelings using the gift of music, spread joy and positivity in the world, and gain a sense of confidence in their God-given abilities.
Her love of music and piano/organ playing was influenced not only by her parents but also by her service to the church. Amy has been a church musician for 40+ years, taught Sunday school singing, directed choir, and served on the Psalmody Committee for Christian Worship. Amy's husband Tom works as a microwave engineer and also likes to play alto saxophone. The Hansels have two grown children who are both into sports, so their free time is spent cheering them on or playing board games.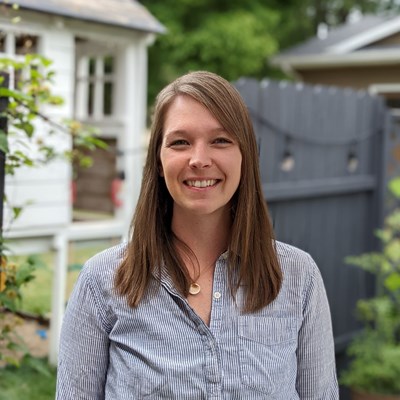 Carla Hendrix
Band Instructor
Carla Hendrix is beginning her fourth year as band teacher at Our Redeemer Lutheran School. She lives in Oregon with her husband, who is a pastor, and their three kids, who are 4, 2, and 10 months. The Hendrix family loves to travel. Carla's favorite instrument to play is the flute, but she is hoping to learn more piano and French horn in the future. Carla plays various instruments in church and sings with the choir. She enjoys sharing music with her students and friends in various settings!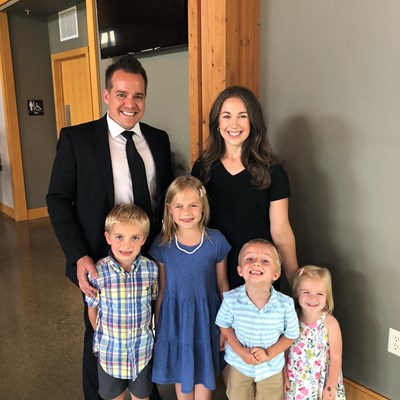 Leah Wendland
After School Care Teacher Mon/Fri
Leah Wendland (nee Boeder) grew up in New Ulm, MN with her parents and 4 younger siblings. After attending St. Paul's Lutheran grade school and Minnesota Valley Lutheran High School she stayed in New Ulm to attend Martin Luther College. There she studied education and music and was involved in theater, choirs, and band. Leah met and married her husband David in 2014 and welcomed their first child the following year. Leah has been privileged to stay home with her 4 children. In her free time, she teaches a few lessons and directs the church choir. She is looking forward to getting to know more students by helping with the After School Care program. 
Psalm 58:9-10- "I will praise you, Lord, among the nations; I will sing of you among the peoples. For great is your love, reaching to the heavens; your faithfulness reaches to the skies."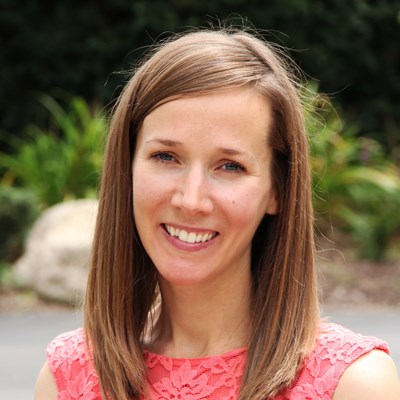 Jessica Peck
After School Care Teacher Tue/Thu
Jessica currently serves the families of ORL as an After School Care teacher on Tuesdays and Thursdays. After graduating with an education degree from Martin Luther College in 2006, she's enjoyed serving God's people in various ways such as teaching, directing, subbing, singing, volunteering, etc. Jess and her family (husband, Randy, and 3-year-old, Jackson) moved to Madison in 2013. She enjoys hiking, biking, traveling, singing, and relaxing with family and friends.
1 Samuel 12:24- "Only fear the Lord and serve him faithfully with all your heart. For consider what great things he has done for you."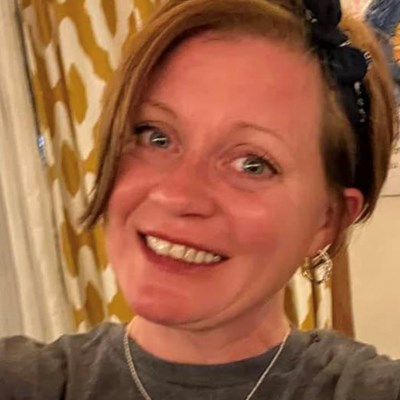 Bonnie Swanciger
Student Aide 3-4 Grade, ASC- Wed
Bonnie was born in Beaver Dam, Wisconsin, but at age 8 her family moved to Delaware, Ohio, where she graduated from Rutheford B. Hayes High School and went on to attend The Ohio State University with a focus on Patient Care and Health Care Administration. Through the years she has worked in a variety of hands-on patient care ranging from elderly patients with dementia, adults with spinal cord injuries, and young children with brain injuries. Caring for others has always been her calling. 
In 2003 she met her husband, Jonathan, prior to an 18-month deployment to Iraq. In 2004 they were married during his 2-week leave and will be celebrating 20 years of marriage this June. They moved to Chicago, IL, in 2005 and spent 4 years in "The Windy City." During her time in Chicago, she managed a Medical Equipment company.
In 2009 she was blessed to welcome her daughter, Ava, into the world, and they made the decision to move back to Wisconsin to be closer to family, eventually settling in Madison. She was fortunate to be able to take a break from working and focus on raising her daughter. When she decided to start working again, she shifted her focus to childcare. She was so thrilled and thankful to have found ORLS where her daughter was able to attend 7th and 8th grade. When possible, she would volunteer for field trips and hot lunch. Now she has officially joined the ORLS Family working as a teacher's aide in the 3-4 grade classroom, as well as serving in after-school care.
During her free time, she enjoys going on adventures, hiking, doing arts and crafts, cooking, and spending time with her family.
Joshua 1:9 "Have I not commanded you? Be strong and courageous. Do not be afraid; do not be discouraged, for the Lord your God will be with you wherever you go."
Update Required
To play the media you will need to either update your browser to a recent version or update your
Flash plugin
.