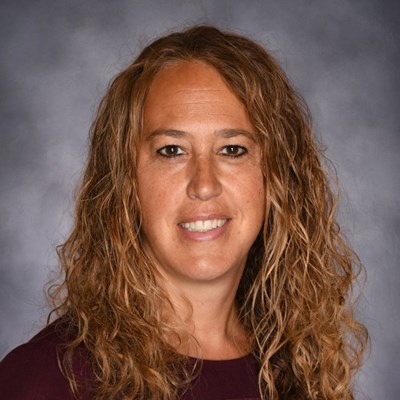 Becky Kuepers
Early Childhood Director
Becky and her husband, Ben, have three children who attended Our Redeemer. She graduated from UW-Stout with a degree in Human Development and Family Studies and a Child Psychology minor. She gained additional experience working in daycare and teaching preschool. Becky enjoys spending time with family, reading, sports, and fitness.
Psalm 28:7- "The LORD is my strength and my shield; my heart trusts in him, and he helps me. My heart leaps for joy, and with my song I praise him."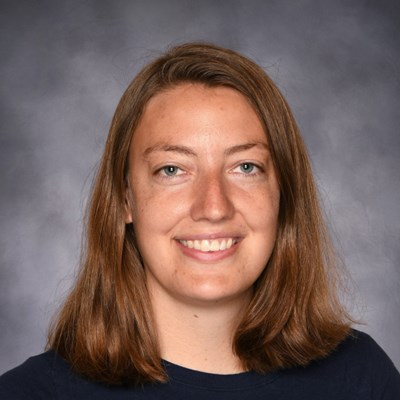 Lizzy Eyre
K4 Teacher
Lizzy teaches in the K4 room at Our Redeemer. She was born and raised in Madison, WI. In December 2018, she graduated from UW-Platteville with a major in Elementary Education and a minor in Early Childhood Education. Since graduating, she has worked with 2-4 year olds. She recently got married in December 2019 to her husband Nolan. In her free time, she enjoys spending time with family and friends, running, traveling, and being outdoors. She attended Our Redeemer for grades 6-8 and is thankful for the opportunity to return as a teacher and serve the school. She is excited to continue this journey with your children and teach them about God's love.
Philippians 4:13- "I can do all things through Christ who strengthens me."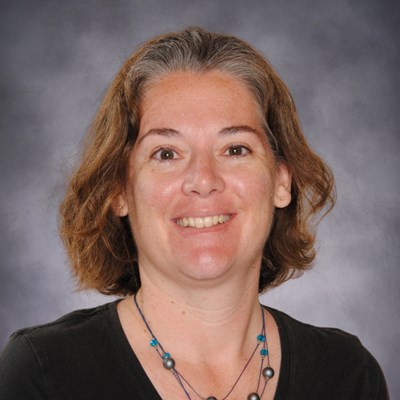 Angie Ritter
K2 Assistant Teacher
Angie earned her Childcare Teacher License for ages 0-5 from MidState Technical College in 1997. She has taught children of all ages in two different child care centers, but primarily worked with infants and toddlers. She spent three years as the director of the after school program at Immanuel Lutheran School in Waukegan, Illinois. Angie also cared for children in her home while her own children were young.
Angie has been very involved in volunteering. She was the secretary of Ranger Friends, Our Redeemer's parent/teacher organization. She has taught Sunday School and Junior Youth Group. She has partnered with Falk Elementary to establish a Giving Tree project and helped with Falk's food bank. Angie enjoys singing in the church choir. Angie has found a calling as a coach. She has been blessed to coach the ORLS soccer team and both girls' and boys' basketball, first at Immanuel and for the last fifteen seasons at Our Redeemer.
Angie lives in Madison with her husband, Nicholas, and their four sons. She spends her free time reading and hanging out with her family. She looks forward to getting to know the families in the Early Childhood Program.
Ephesians 4:32 Be kind and compassionate to one another, forgiving each other, just as in Christ, God forgave you.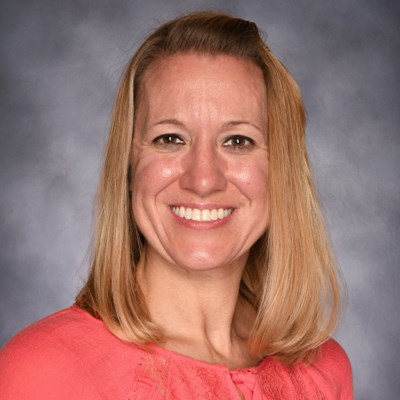 Robin Hunter
K3 Teacher, Early Childhood Assistant Director
Robin has always loved kids, helping others, and from an early age had a strong interest in working with children and families. Born and raised in Waukesha, she began taking care of kids as a pre-teen, and earned her Bachelor's degree in Psychology with a minor in Sociology from Winona State University in 1998. After moving to Madison, she began working in the childcare field with preschoolers and infants in a child care center, and later became the Infant and Toddler Program Specialist, overseeing the staff and programming, and assisting in administrative duties. She remained in that position until the birth of her twins in 2007, at which time she continued to do childcare in her home while taking care of her family, and began serving in volunteer programs at Our Redeemer.  Robin returned to work in 2017 as the Before and After School Care provider at Our Redeemer, and later joined the Early Childhood staff working as a preschool teacher with kids ages 2-4.
Robin and her husband Mark have 4 daughters who have attended Our Redeemer, and now attend Luther Preparatory School and Martin Luther College.  Robin enjoys exploring life and nature with her family, running, writing, reading, home improvement projects, and experimenting in the kitchen. She is eager to help children learn and grow in their abilities and their love for Jesus. 
1 Thessalonians 5:16-18- "Rejoice always, pray continually, give thanks in all circumstances; for this is God's will for you in Christ Jesus."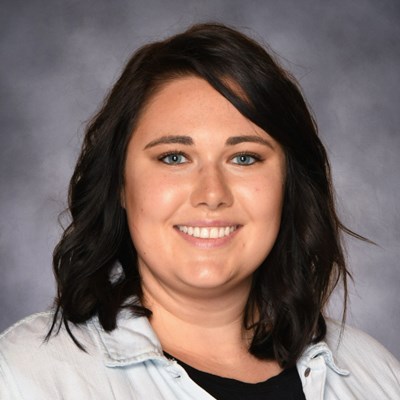 Ali Plese
K2 Teacher
Ali was born and raised in the small town of Eagle River, WI. After high school, she attended UW-Stevens Point and graduated with a degree in Family and Consumer Sciences. In college, she began working in the infant classroom at the YMCA and from there moved to the Madison area where she accepted a lead teacher position. She has been in many different classrooms and has had many different roles. She is excited to begin teaching at Our Redeemer.
Outside of work, she enjoys camping, hiking, and playing hockey.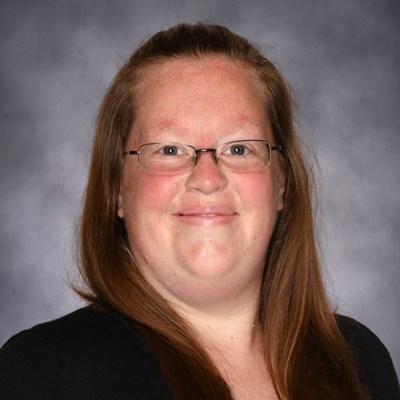 Sarah Groth
Toddler Teacher
Sarah was born in Valentine, Nebraska but spent her whole childhood in Clear Lake, Wisconsin. She has two sisters, three brothers, four nieces, and four nephews. She graduated from Chippewa Valley Technical College with a Paralegal Degree. Since graduating from college, she has been working with children. She has worked in Public Schools and in Christian Day Schools. She worked in Hudson, Wisconsin for a year and worked with 3 and 4-year-olds. After that, she took a job in Rice Lake and worked in a one-room classroom with Kindergarten through 8th-grade. She is looking forward to seeing God's little children learn God's Word and what Jesus has done for us.
 John 3:16- "For God so loved the world that he gave his one and only Son, that whoever believes in him shall not perish but have eternal life."
Tracy Sarnblad
Toddler Assistant Teacher
Tracy grew up in Denver, CO, and most recently moved to Wisconsin with her family from Las Vegas, NV where she lived for 14 years. 
While in Las Vegas, Tracy worked in administrative roles and earned her Associate Degree in Accounting. It was after volunteering in her church nursery that she found her passion for working with children. Shortly after beginning in the nursery, an assistant teaching position opened at her church's preschool and she jumped at the opportunity to serve, teach, and invite the littlest of ones to know Jesus. Tracy also enjoys working with children through volunteerism where she has helped teach Sunday Bible School and organize/help with Vacation Bible School (VBS). She is delighted to be a part of the team at Our Redeemer Lutheran School.
Outside of work, Tracy enjoys spending time with her husband and daughter, visiting the zoo and botanic gardens, reading, taking walks, and watching Disney movies.
Her favorite Bible verse is:
Matthew 22:37 - Jesus replied, "Love the Lord your God with all your heart and with all your soul and with all your mind."
Shelley Savera
Infant Teacher
A native of Michigan, Shelley and her family have lived in Wisconsin since 2007. Her children have attended ORLS since 2010. In her time at Our Redeemer Shelley has served as the Before and After School Care Provider & Director, and as a K3 Assistant Teacher.   She holds a Bachelor's Degree in English and Speech communication from Northern Michigan University. Shelley has worked professionally in a variety of positions including educational outreach at Ford Motor Company,  private in-home health care,  customer service and management, and as a church secretary. 
Shelley enjoys spending time with family and friends, exploring the outdoors, hiking, traveling, reading, playing volleyball, cooking, and being involved in human rights advocacy.
Revelations 2:10- Be thou faithful unto me and I will give thee the crown of life.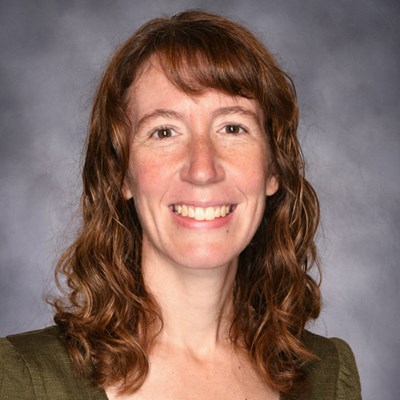 Emily Sonnenburg
Infant Assistant Teacher
Emily was raised in Beaver Dam, WI where she grew up in a family of farmers who placed their trust in the Lord to provide. Emily attended Unified Catholic Parish Schools, then attended Beaver Dam High School where she was active in her High School Marching Band and 4-H. Emily graduated from Carroll University with a Bachelors Degree in Accounting and worked for 7 years in the Beaver Dam and Milwaukee area. After getting married to Chris, she started a family and was blessed to be able to be a stay at home mother raising 3 children. In 2019, Emily and her family moved to Monticello from Sheboygan, WI and found Our Redeemer Lutheran Church, enrolling their children into the school.
Emily has always enjoyed playing the piano, taking trips with her family, and outdoor festivals. After raising 3 children, she had a passion to continue serving the Lord by caring for the next generation of children. She is grateful to be able to serve families in Madison.
Favorite Bible Verse: Psalm 121:8 - The Lord will watch over your coming and going both now and forevermore.
Gale Hellpap
K4 Assistant Teacher
Originally from the Milwaukee area, Gale graduated from Cedarburg High School and then went on to study Journalism and Visual Art at the University of Wisconsin Oshkosh where she received her bachelor's degree. After 16 years working in marketing and public relations, she decided to make a career change to pursue a long-held dream of becoming a teacher and serving as a Float Teacher and Wrap Care Assistant (with a special focus on art and gym activities) in the Early Childhood program.
Gale has always enjoyed working with kids, having worked as a babysitter in her teens and volunteering as a camp Arts and Crafts Counselor while in college. She has also served as a Big Sister through the Big Brothers/Big Sisters program and worked as an intern for the Boys and Girls Club of Oshkosh. Most recently, she has served on the Educational Support Committee and as a Sunday School teacher at Resurrection Lutheran Church in Verona. 
With two children attending ORLS, Gale is excited and grateful to serve the church community that has been so kind and welcoming to her family. When not spending time with family and friends, you can find her training for long-distance cycling events, listening to and collecting music, reading, and making art.
Hannah Vasatko
Infant/Toddler Assistant Teacher
Hannah is the oldest of 6 kids. Originally born in Michigan, she has lived in Wisconsin since 2012. She graduated with an Exercise Science degree from Winona State University and worked as a Personal Trainer. In 2021 she married her husband and now has a daughter of her own. As a girl, Hannah has always loved kids and babies and would babysit a lot for family, friends, and of course siblings. She loves to be able to work in a Christ-centered environment and provide care for the children of Madison. 
Outside of work, Hannah enjoys spending time with her husband and daughter, working out, watching her favorite TV shows, and listening to music.
Rhianna Hunter
K3 Assistant Teacher
Rhi was born and raised in Madison, WI, and has always enjoyed working with young children and from a young age wanted to teach in a classroom. She attended Our Redeemer from Kindergarten to 8th grade, then went on to Luther Prep and graduated in 2019. She went on to attend Martin Luther College and recently graduated with her Early Childhood Degree in 2023. Rhi has been around many children and has gained lots of experience through babysitting, nannying, and serving at Our Redeemer for the last few summers. Rhi has experience in classrooms with ages ranging from 6 weeks to 6 years old. 
Rhi's hobbies outside work include fitness, reading, music, sports, and socializing with friends and family. Rhi is excited about this new opportunity at ORLS and can't wait to learn and serve all children and families of Our Redeemer! 
Deuteronomy 31: 8- "The LORD himself goes before you and will be with you; he will never leave you nor forsake you. Do not be afraid; do not be discouraged."
Update Required
To play the media you will need to either update your browser to a recent version or update your
Flash plugin
.